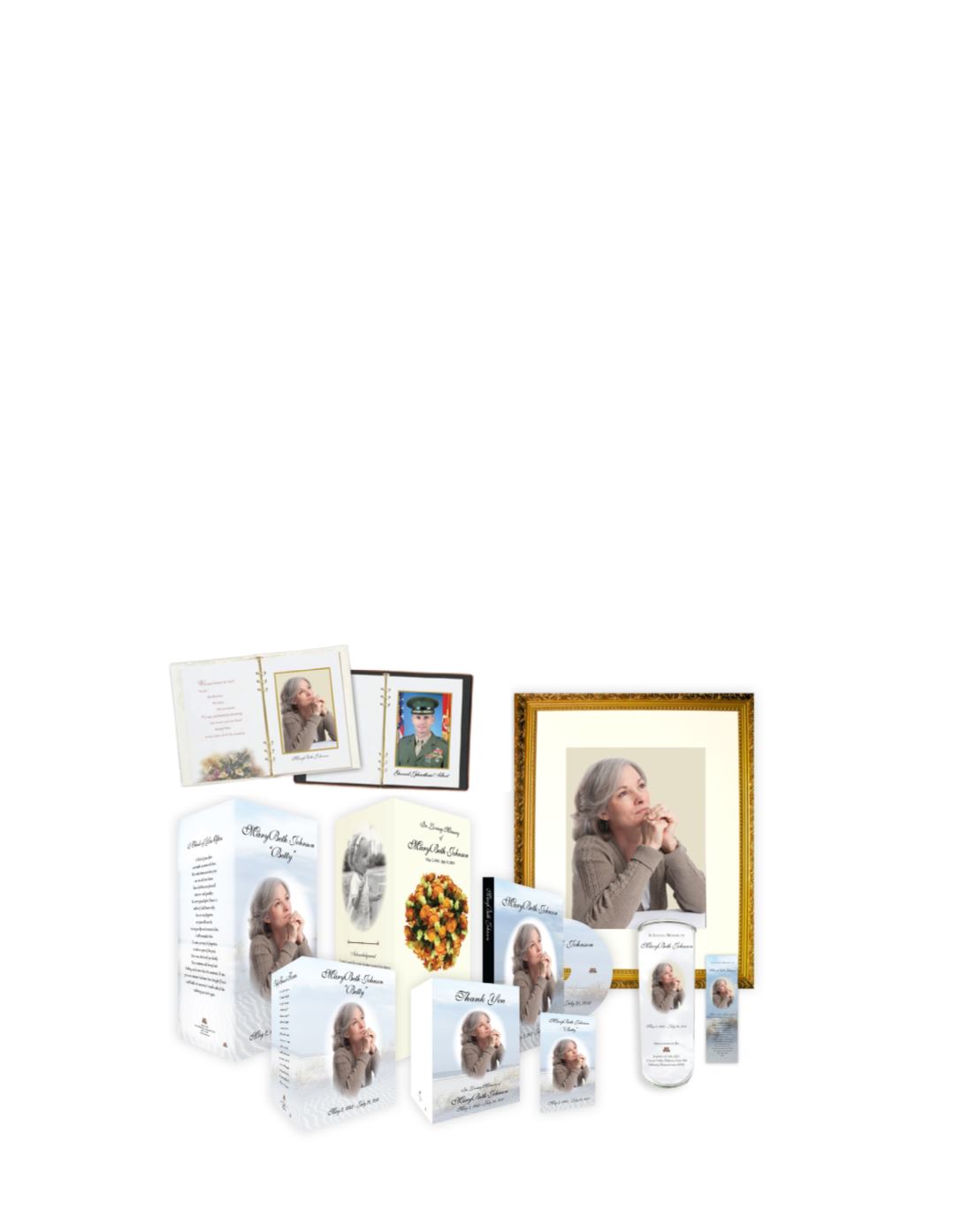 We use a simple workflow, a robust process and the latest web and digital
print technology to provide a professional package that you can offer to
your families. Our process accommodates your input and provides you
with a proof prior to final printing. The steps are:
• Review our tribute offerings and catalog with the family;
• Select a tribute package or choose a product a-la-carte;
• Scan your families photographs and complete an on-line order;
• Approve a digital proof; and
• Receive your custom package overnight.
We do the work so that you have the time to
provide more attention to your families.
Register Book Photo Insert